My good friend Kyle Thye asked a bunch of us toy goons on the October Toys Forum if we'd like to help out with an art show that his friend was putting together. The show is called Fire in the Hole and is currently on display at
Finders Creepers
in Des Moines, Iowa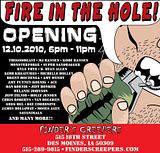 The idea was an art show based on toy grenades. I love toys, art, and explosions... how the heck could I pass that up?
The piece I made is called "Warsaur" (which I already posted about before
here
)... it was made using a toy grenade with pieces from a handful of different Kids' Meal toys.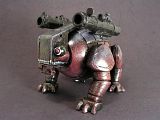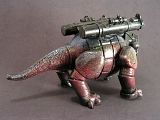 This was a ton of fun to make, and I was quite thrilled to have my stuff in a show.
Kyle posted a link to his album tonight, and I wanted to share that here... everyone who participated in the show made killer stuff! Here are a couple of pictures...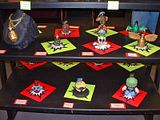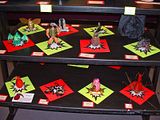 ... but you can (and should) see them all on Kyle's album
here
. A big hand to Kyle and to everyone who took part in the show. If you live in the area, be sure to stop by Finders Creepers and see the show in person! I know I would if I could!