Batros was a character from the old He-Man cartoon. He was kind of a lackey for Skeletor who looked like a lackey for Hordak... but he totally wasn't. His major claim to fame was the fact that his greatest crime was stealing all the books on Eternia. Yeah... the books. Shut up.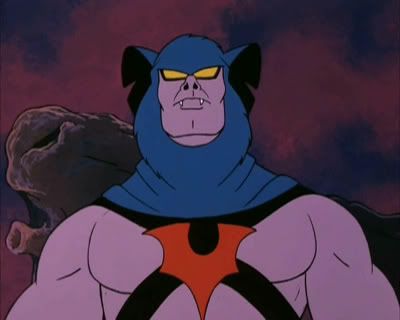 Well... I've been threatening to share my head sculpt for Batros... and here he is: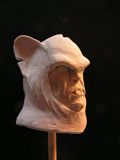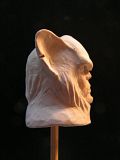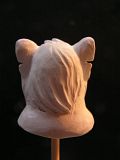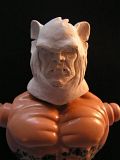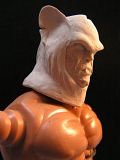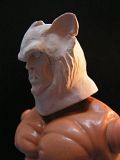 Once again... I was trying for a Mattel-ized version of the character. I like to think of it like Mattel made the toy first, and then the cartoon designers created the animated character from that toy. It helps me to give it an authentic Mattel-like quality, I think.
He's fresh out of the oven, so he's still a bit rough... I'll have him all polished up soon enough though.
Any suggestions as to what character I should sculpt a noggin' for next?