I was Santa tonight. My church has an annual Christmas party, and we always have a Santa for the kiddies. This was the first time I've dressed up as Santa since I was in Christmas play in grade school. It was a lot of fun, and the kids loved it. I came walking in saying "HO HO HO!," and they went monkey-poop crazy!
I hope I was that enthusiastic about Santa when I was a kid. I was probably afraid of him. I was such a wimpy kid.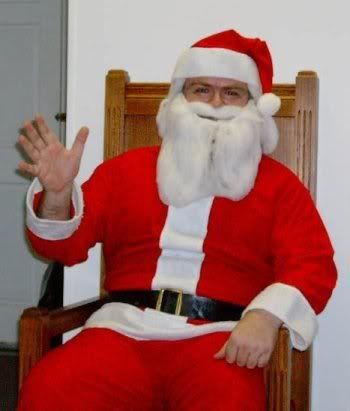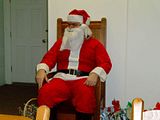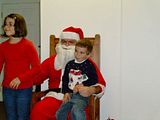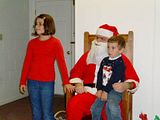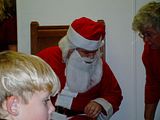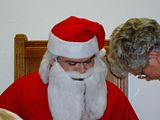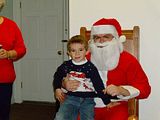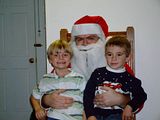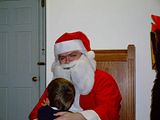 There were more kids there than it looks like in these pictures... these were just a few who hung around and had pictures taken. My dad was taking pics.
That Santa suit was unbelievably hot. It was an old suit that the church has had for years, and it was made of polyester-- I'm glad no one was burning candles! Check out the busted up beard there! It looks like Santa was chewing tobacco and dribbled a little bit!-- it was my real beard showing through the fake one! That thing has seen better days! If they want me to play Santa again I might have to see about making a better costume between now and then.
Fun stuff! Happy early Christmas, everyone!