I have been busy, busy, busy. Here are some pics of the Kawaiiju guys in their little baggies. I have NO idea which figure is where, so you can be assured that I have no idea who gets what figure. I also took some pics of one of the guys next to some other toys for reference.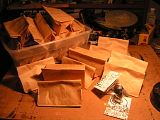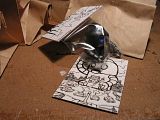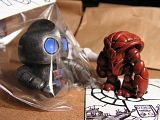 I've been sketching some ideas for a possible second wave as well. It's all according to how the first wave goes.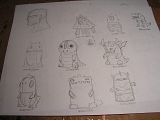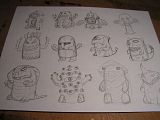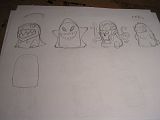 I got this cooltastic custom Scarred
Govurom
head from my buddy
Vaporware
this week. How cool is this??? Vape does some excellent work!!!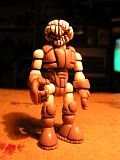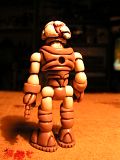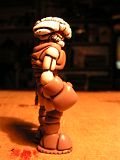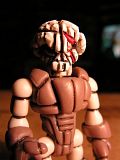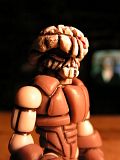 Finally, here are a couple of pics of my latest drawing. It's my take on the
Lizard Man
, a cryptid from my state that I have always thought was cool as Christmas. I'll get a better scan of it once my computer is back.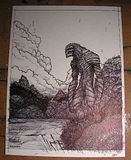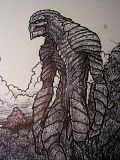 That's all for now. As soon as I'm back in computer action I'll let everyone know about the Kawaiiju release! Thanks for all the enthusiasm, guys!