My computer is still out of commission. I've been super busy though. I think there's a relationship there.
Here are a few pics of my
Aves Exellis
in the back yard. It's essential to get outside at least once a year. Try it!!!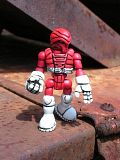 And now.... what is
this
all about????