I got a really cool package in the mail today, and it had an extra kaiju toy that I wanted to share with one of my readers here. This little goon is called Gaigareid-Neo, and he's from one of the Ultraman series: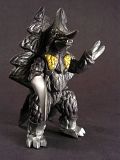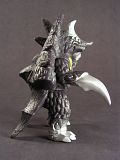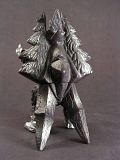 He's made of soft vinyl and stands about 4 inches tall. He's a really cool little dude that you don't see everyday!
To win him and a few other crazy things I'll throw in your package, just caption this picture: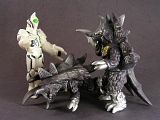 I want to laugh... so make a caption for this picture that's as funny as can be! The funniest caption will win the prize package! Post your entries in the comments section below! You have until Saturday night to enter, so go for it! One entry per person, but feel free to tell your friends! Have fun, kids!