Artist
Troy Stith
held an open call for artists to contribute custom toys for a sale to benefit the victims of the recent earthquakes and tsunami in Japan.
Kaiju For Japan
will be live on Friday, April 22nd 2011 at 4PM EST. The benefit features a drove of fantastic artists who make my work look like a joke! I'm extremely honored to be helping out along with these gifted creators! 100% of all proceeds go directly to disaster relief. Take a look at the poster for a list of the contributors: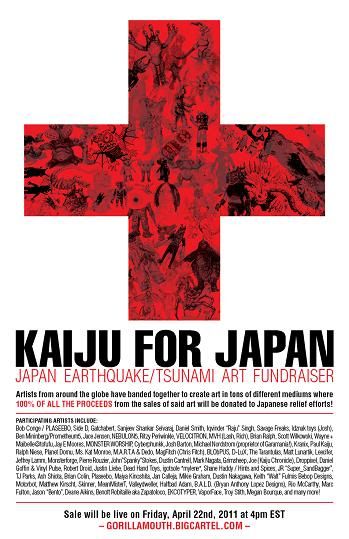 CLICK TO ENLARGE
This is my piece that I have contributed to the benefit. I know the Armodoc isn't really a kaiju, but Troy has opened his arms to welcome any custom figures that will be donated to the cause. I call this custom the Rising Sun Armodoc-- I wanted to give it a feeling of being a battle-worn and time-ravaged juggernaut that refuses to stop no matter what the world throws at it. The resiliency of the Japanese people has always impressed me greatly, and I hope my meager contribution helps them in some small way.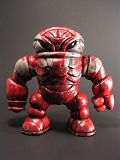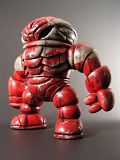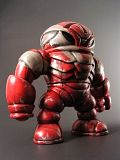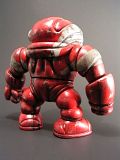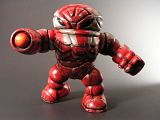 The customs will be available for purchase at Troy's online store
here
.