So here are some pics of my display collection as it stands. My sister just moved out of her old home into a new one and gave me her old book shelf, so I was inspired to take some pics of my newly displayed collection. These aren't all the toys I own... just the ones I have room to show at the time being... there's NEVER enough room for toys!!! (I have a stuffed monkey collection that needs room for display... why in the world do I need SO many monkeys?????)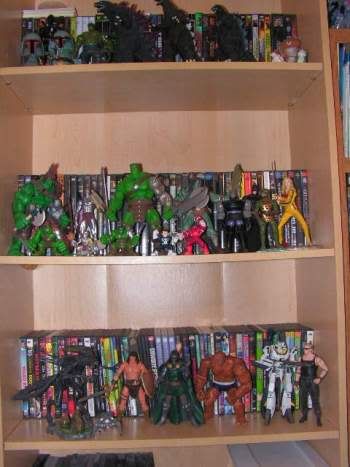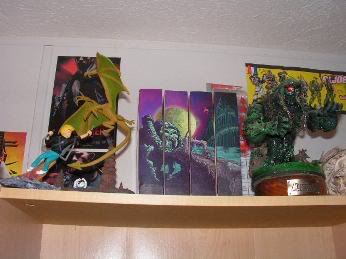 My Jonny Quest diorama from McFarlane Toys... After tweaking the paint a bit and gluing things in place it's my favorite McFarlane piece!
A poseable Man-Thing bust that my good friend Billy Parker made for my birthday!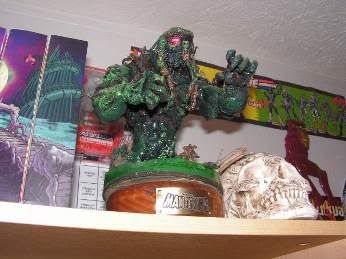 My Glyos collection... these things add up fast... especially with Matt giving stuff away like crazy!!!: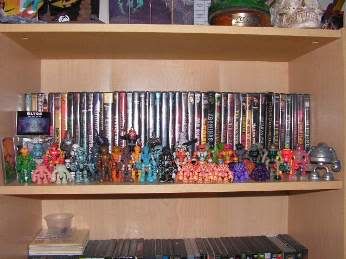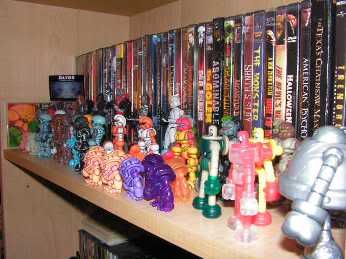 What collection is complete without a little bit of Godzilla? :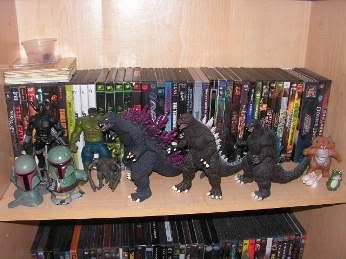 I loved the Planet Hulk series... too bad World War Hulk and Skaar have disappointed me... the toys are still pretty cool! The Bride and Batman had to put in an appearance as well: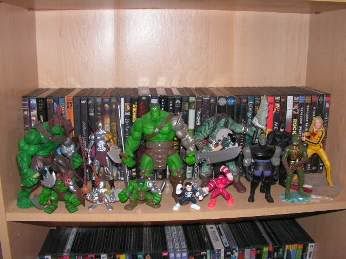 Just an Alien Queen, some comic book favorites, and a Tachikoma hang out while Roy Fokker and Riddick look on: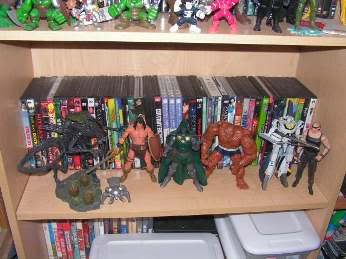 My Transformers... notice the Knight Rider Becames Robert figure... his colors are purely FABULOUS... or something: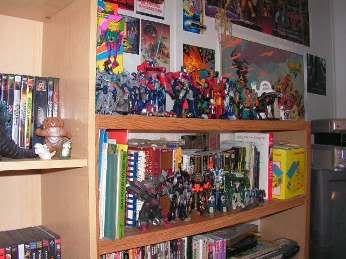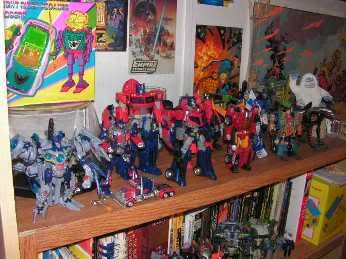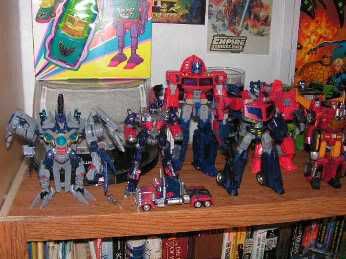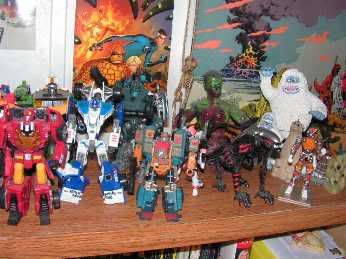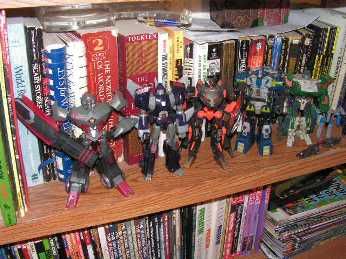 Looking at this again, I guess it's as much of a DVD and book display as it is a toy collection display!