Just look at this image: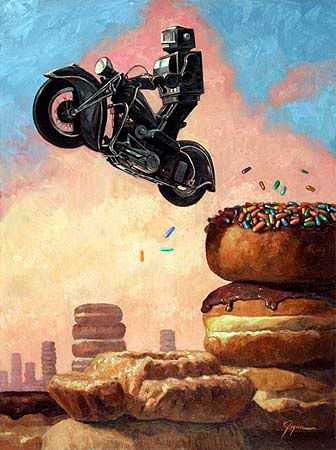 How can you top that? I've just discovered the artwork of Eric Joyner, a man who paints two things I love: Robots and donuts.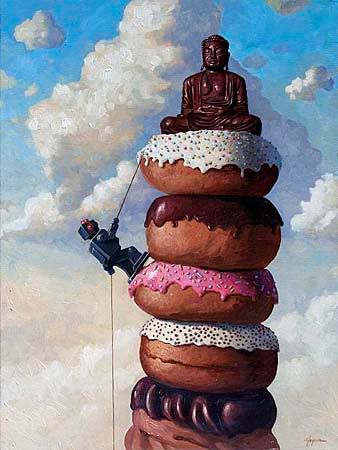 His paintings are both beautiful and whimsical and have an ability to take you back to a more innocent time when all you needed was a wind-up robot and an open expanse of carpet to set him free.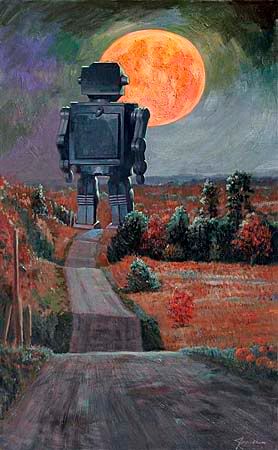 Check out his
site
... he offers several exquisite prints and other products featuring his artwork.
You can also check out his book,
Robots and Donuts
at
the Dark Horse website
.