So just recently Matt Doughty of
Onell Design
showed me just what a generous person he truly is. I decided that it would only be right to pass that kindness along-- to "pay it forward", if you will.
Over on the
October Toys discussion board
, I have posted
The Glyos Cut-Throat Custom Contest
for anyone who is a registered member to enter. All that you have to do is go to the site, register as a member on the board, and post in the contest thread. The details for the contest are on the post there, so go register and enter to win! The site has a great toy collecting community, and it's a great place to waste a few hours daily talking with great people about plastic crack.
Here are a few pics of the loot that's up for grabs.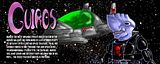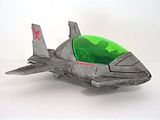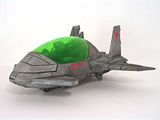 So head on over, register, and enter the contest... if you're not careful, you just might have fun while you're there!