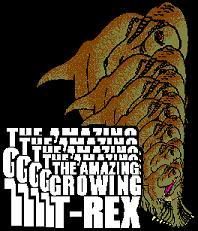 Last night I put the growing T-Rex in his very own glass pickle jar to grow like a champeen! As soon as he went into the crystal clear water this yellow, foggy residue spread throughout the jar. Ugh.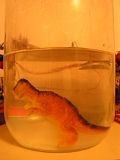 He sat overnight and now he looks like this: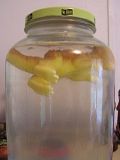 The water cleared up some, and he's all bumpy and lumpy. He grew a little bit, but he's supposed to double in size every 24 hours. YESSSSSS....